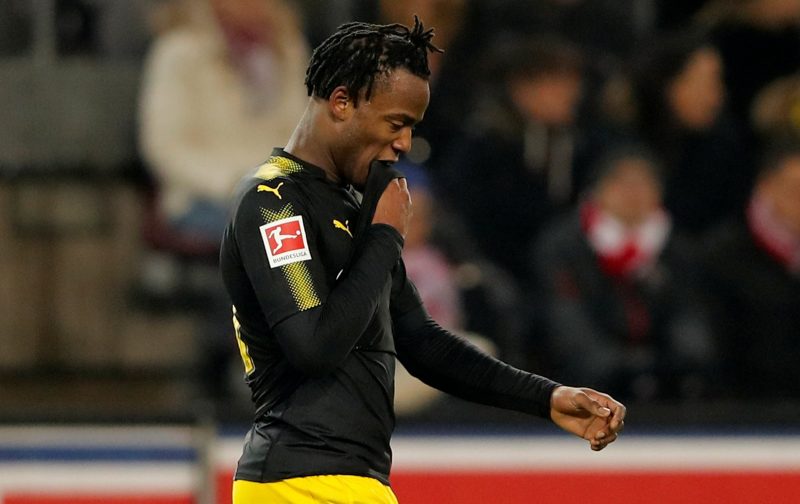 The Chelsea fans in the Transfer Tavern have been very surprised by their side's lack of goals this season. The Blues have really struggled to score over the last few weeks, with Alvaro Morata struggling for form and Olivier Giroud yet to find his feet at Stamford Bridge.
There is clearly a lot of room for improvement, and a new forward will certainly be under consideration for Antonio Conte this summer, but until then, the Chelsea fans in the pub have been left with a feeling of regret.
After all, whilst the forwards currently at Stamford Bridge are struggling, another attacker that is still on Chelsea's books is enjoying the form of his life – Michy Batshuayi.
The Belgian was sent off on loan in January following the arrival of Olivier Giroud, and he appears to be doing all he can to prove to the Blues that it was a mistake.
Though he has suffered a blip in recent weeks, he's made a very stellar start to his time in Germany, having already bagged five league goals.
Two of those came last night, with the Belgian forward saving Borussia Dortmund with two goals in the second-half.
Though the Transfer Tavern was full of Chelsea fans celebrating their side's win against Crystal Palace on Saturday, it's fair to say that nobody missed what Batshuayi did. Indeed, the Chelsea fans over on Twitter have been talking about his display all day today – with all supporters clearly very impressed.