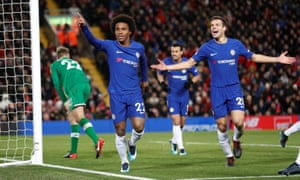 FULL TIME: Liverpool 1-1 Chelsea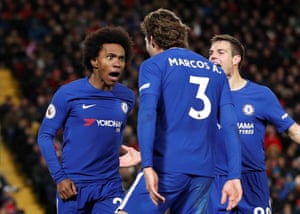 And that's that. The draw is a fair result on the
balance of play, though having shipped yet
another late goal, Liverpool will feel it's yet
another win squandered. The frown creasing
Jurgen Klopp's face suggests exactly that.
Chelsea look pretty happy with their point by
contrast, Antonio Conte giving the away fans a
few passionate "come on"s. The draw keeps
Chelsea in third, while Liverpool remain stuck in
fifth, the chance to leapfrog Tottenham into
fourth having passed them by. And they could
be displaced by Arsenal or Burnley tomorrow. So
close but yet so far.