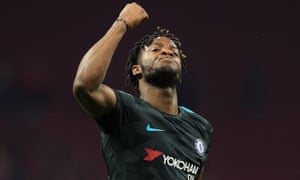 Atletico Madrid 1-2 Chelsea:
A huge result for Chelsea, With back to
back matches against Roma, who beat
Qarabag earlier this evening, coming up in
this group, Chelsea have put themselves in
the box-seat for qualification for the
knockout stages. That win over Atletico
was as good a performance away from
home in the Champions League as I think
we've been treated to by an English team in
several years. I can't think of a better one
off the top of my head – perhaps there isn't
one.