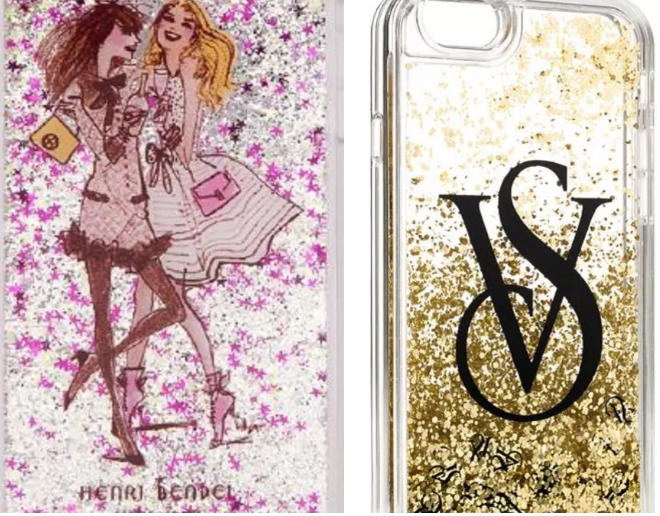 A company that manufactures trendy, glitter-filled iPhone cases sold by Amazon and other retailers is recalling the accessories after reports that the liquid inside could cause chemical burns.
The company, MixBin, recalled the "liquid glitter iPhone cases" on Tuesday, according to a US Consumer Product Safety Commission release.
cpsc.gov
The recall includes all of the cases for iPhone 6, 6s, and 7 and cases sold from October 2015 to June.
In addition to Amazon, the cases were sold at Henri Bendel, MixBin, Nordstrom Rack, Tory Burch, and Victoria's Secret, and ranged in price from $15 to $65.
"There have been 24 reports worldwide of skin irritation or chemical burns, including 19 in the U.S," the company said in a statement. "One consumer reported permanent scarring from a chemical burn and another consumer reported chemical burns and swelling to her leg, face, neck, chest, upper body and hands."