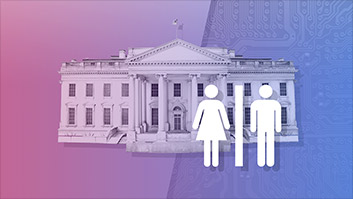 Apple ( , Tech30 ), Microsoft ( , Tech30 ),
Salesforce ( , Tech30 ) and Google ( ,
Tech30 ) and other tech companies are speaking
out against the Trump administration's decision this week to withdraw Obama-era protections for
transgender students in public schools.
Many of these tech companies also pushed back
against a controversial North Carolina law last year
that banned transgender individuals from using
public bathrooms for the gender with which they
identify.
However, that outspokenness took place under the
Obama administration, which also opposed the
bathroom law.
Now, tech companies must reconsider the
approach . They face pressure from progressive
employees and customers to push back against
Trump's most controversial policies. But they also
need to work with the new administration on key
issues like tax reform and regulations.
Silicon Valley has already pushed back against
Trump's travel ban . The transgender issue could
turn into the second high-profile clash in the
opening days of the new administration.